Estimated reading time:
3
minutes
I completed a lovely retro build last weekend, Fabuland set 3674 'Bonny Bunny's New House' from 1987. A perfect opportunity for some knolling!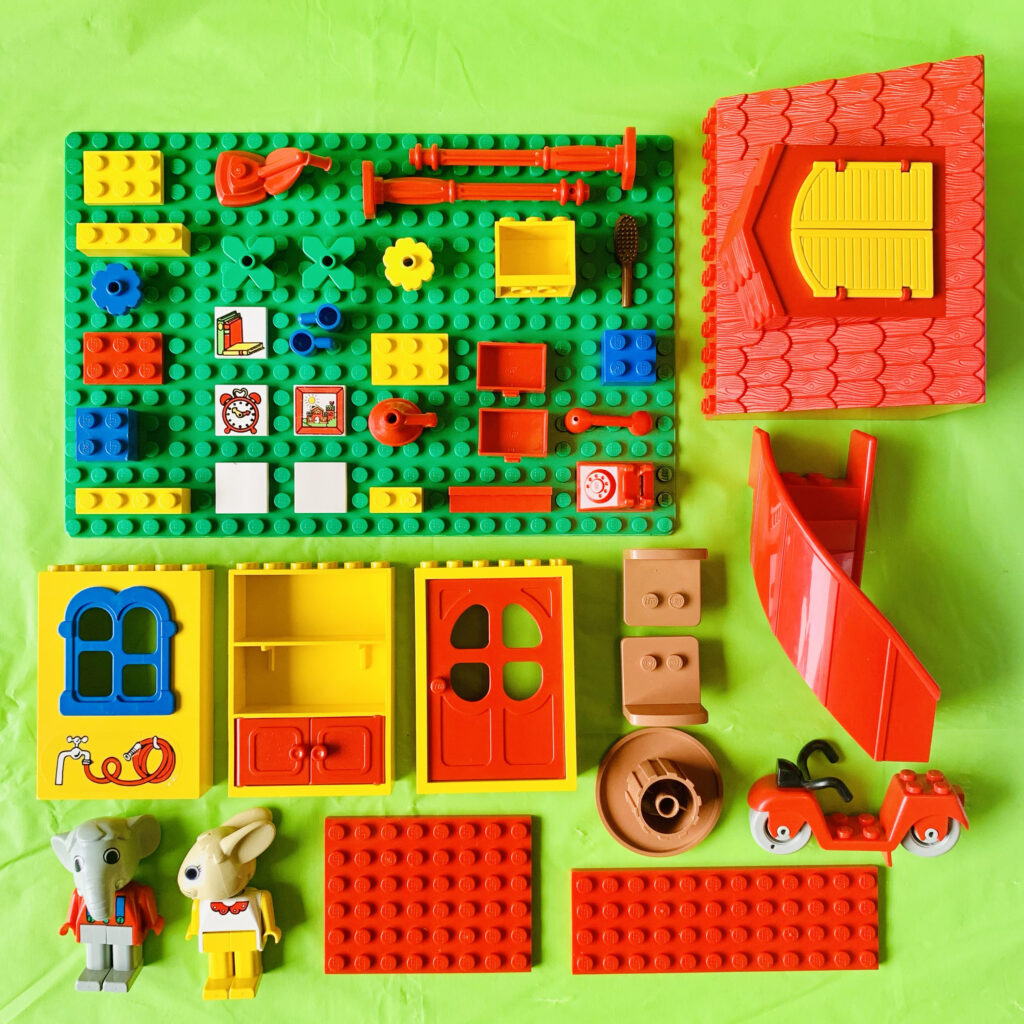 Storybook time
If you'd didn't already know Fabuland instructions are more a storybook than technical manual. Charming hand drawn illustrations take you, and the featured characters, through the build page-by-page. It's more a case of spot the difference, than today's 'what parts go where'.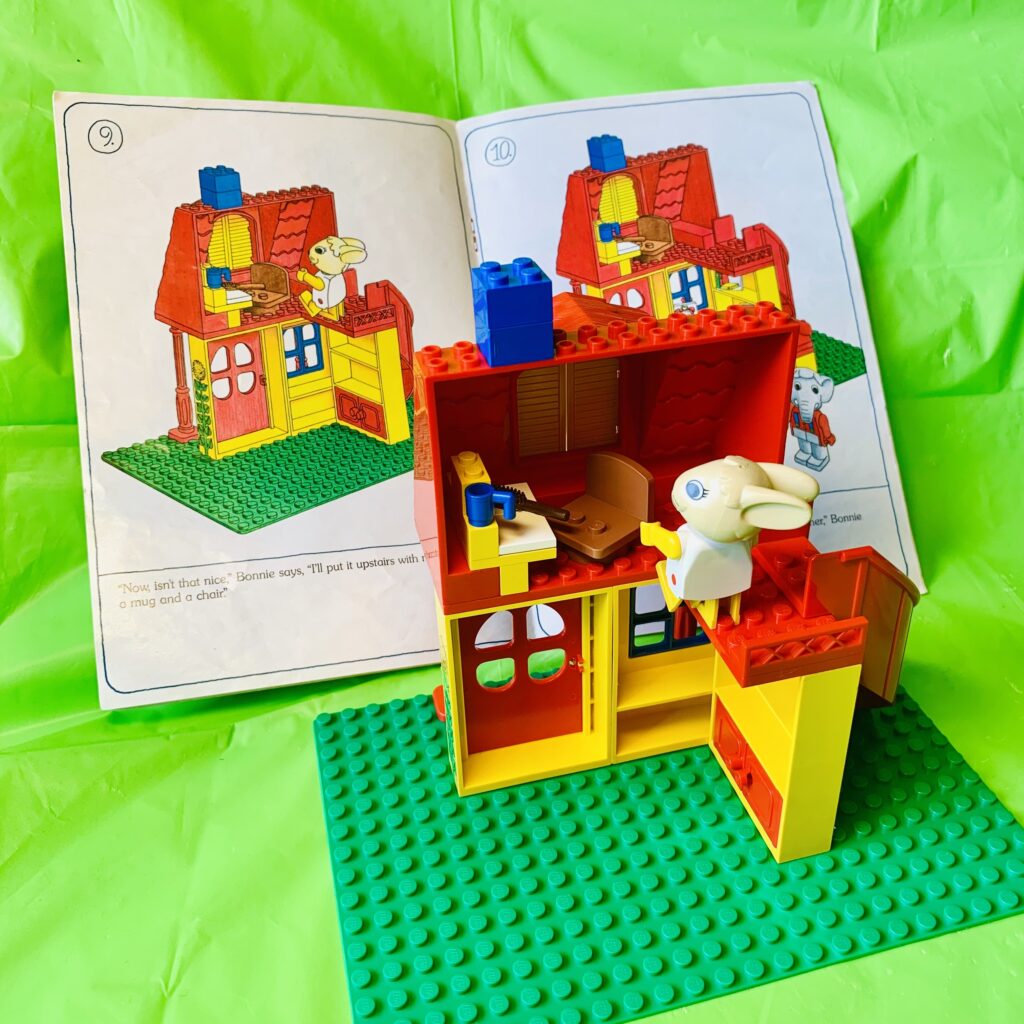 House party
Each set is quite unique, in that you have a cute narrative that justifies what you're building and why. For Bonny Bunny's New House, she wants to build a home, with Edward Elephant's help, and throw a house-warming party afterwards to celebrate.
The red phone you assembled and positioned on the ground floor is later used to invite her friends over. At the end of the book guests are dancing on the table, eating cake and having a right old laugh! They party so hard Bonnie's house is a "mess" (i.e. trashed), but Edward kindly reminds her they have the instructions to rebuild everything!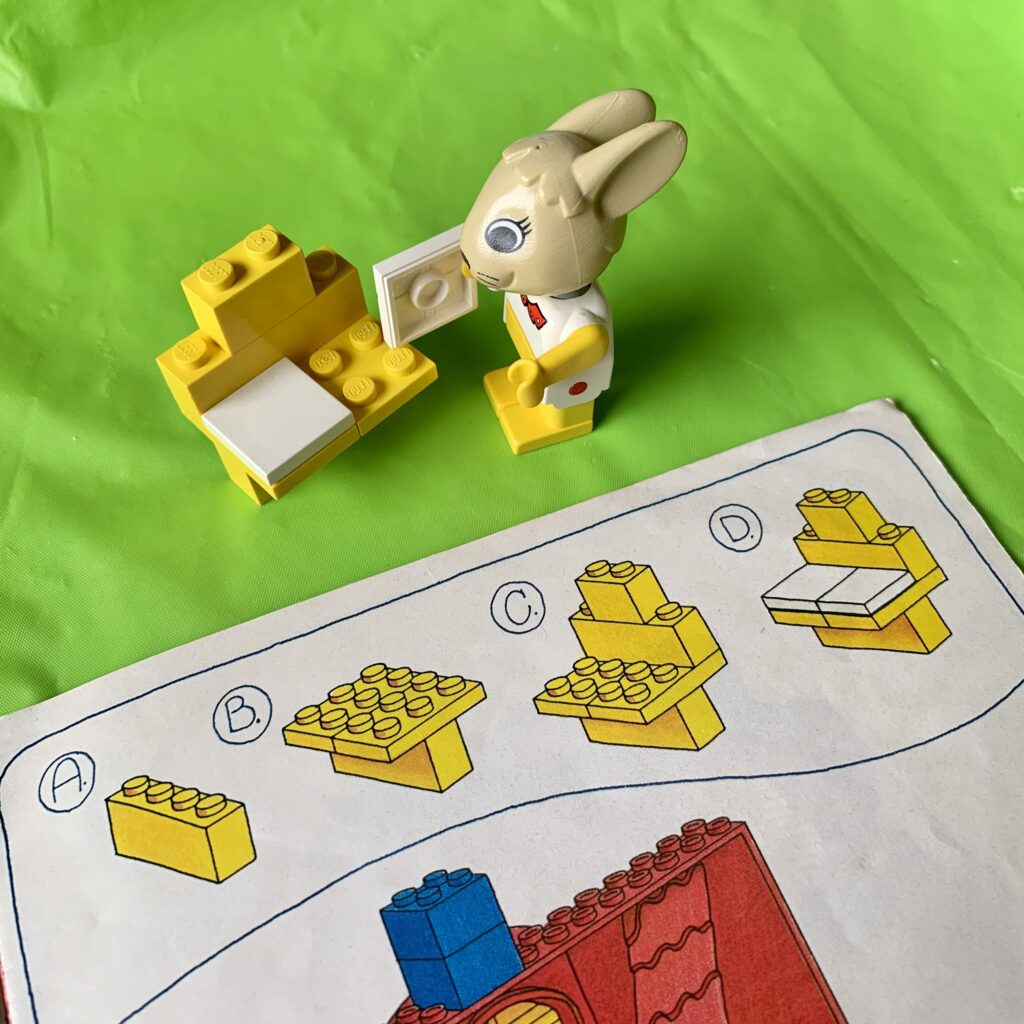 Don't sweat it
Compared to a modern build this is a very relaxed experience. Stickers have no numbers, there is a little leeway on where you position elements on the baseplate and storybooks typically end with alternate builds that positively encourage wackiness.
It's true it can sometimes be a little tricky to identify the changes between steps, especially on larger Fabuland sets where the part count is increased.
However, I can't help think we could borrow a few of these creative touches and make today's instructions a little more light-hearted.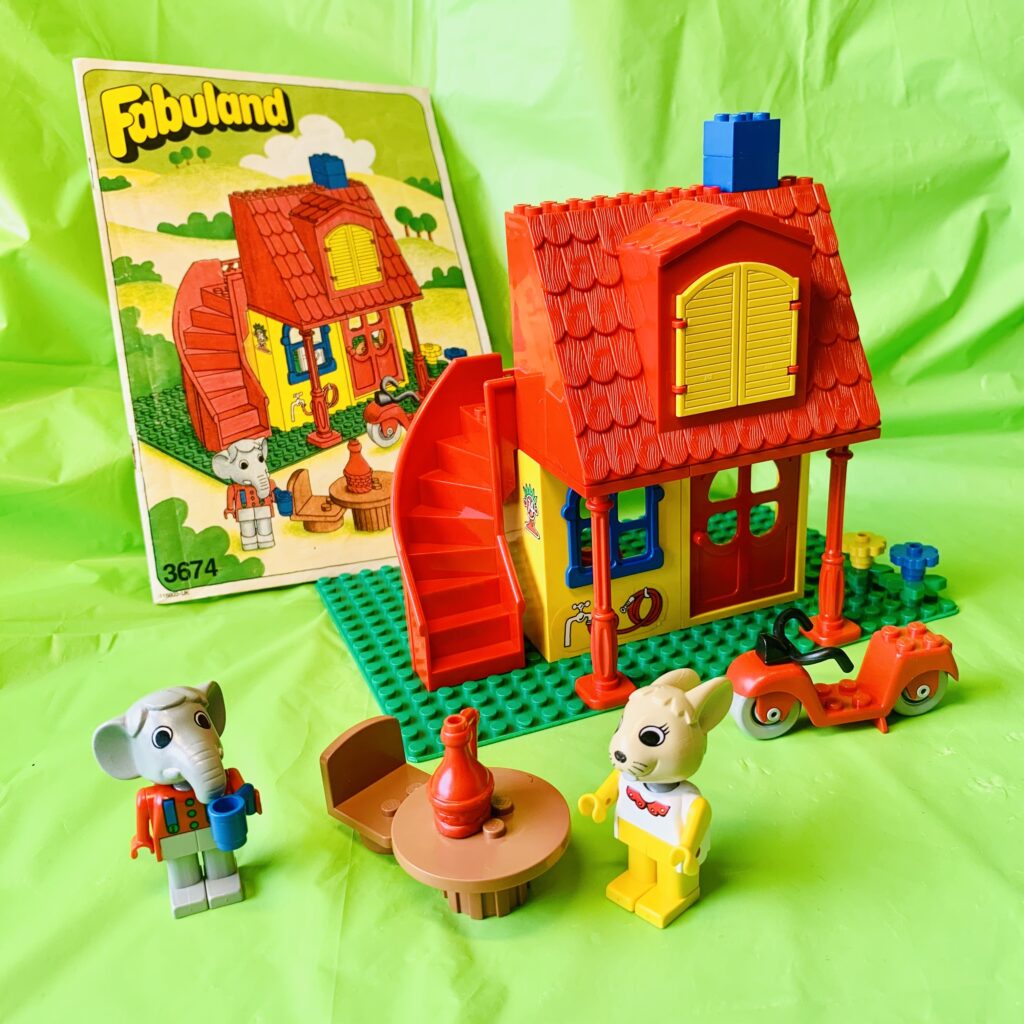 Start monkeying around
I have observed the occasional moment of levity in recent years, see pop-up storybook (set 21315) with the giant wolf's hand and Monkey Kid's videogame style progress indicator.
One the whole I would say these are rare exceptions and LEGO could dare to be a little more playful. After all, who doesn't need more Fabuland charm in their life?
Fabuland resources
Product history
Brickset (107 Fabuland sets)
New Elementary ('Fabuland' tagged posts)
Resellers
IMHO BrickLink is the best online marketplace for new and secondhand LEGO. Looking at the average price of sales in the last six months you can expect to pay £39 for an unboxed, but complete set 3674.
Fabufans
HarrisBricks
HarrisBricks (Dale Harris) is a talented AFOL and photographer from Australia with some sensational Neo Fabuland MOCs:
HarrisBricks website ('Neo Fabuland' tagged posts)
HarrisBricks Instagram
Robin Hull
Robin Hull is from the UK and is one of my favourite Fabuland collectors, he has a very sweet Instagram account:
Robin's Instagram
Robin's YouTube channel