Estimated reading time:
3
minutes
Yesterday was my first day working from home in my new office (corner of dining table). As someone living with insulin-dependent diabetes I have an increased risk of severe illness from coronavirus and according to current government guidance should be particularly stringent in following social distancing measures, including significantly limiting face-to-face interaction with friends and family if possible.
I'm fortunate enough to spend the next few months with my mum, together we're going to try and make the most of this unexpected opportunity. Thankfully we both love colouring books, Scandinavian noir and LEGO (in that order). I'll try and post some of our builds on social media – you are welcome to follow my personal account @stubot.
The last few weeks have been quite stressful worrying about medicine supplies and hospital appointments. I know we're all in the same boat, so I'd like to share some digital content that has helped me stay level-headed (most of the time).
Please let me know in the comments what you think and feel free to share you own suggestions.
1) Slow TV
Daily LEGO building videos from actress, writer and TV presenter Emma Kennedy. The 'Relax With Lego' YouTube channel is a recent discovery, but a guaranteed way for me to switch off. For starters, I'd recommend episode 33 with guest builder Sue Perkins, it's a bit louder than a standard video but very entertaining.
'Relax With Lego' YouTube channel
2) Quilty pleasures
It seems only fitting to follow that recommendation with a soothing podcast about quilting from presenters Mel Giedroyc and Andy Bush. Every week another square is added to their blanket and each piece of fabric has its own story to tell. Perfect bedtime listening, if you can stay awake to the end of the episode it's an absolute delight.
'Mel Giedroyc is Quilting' podcast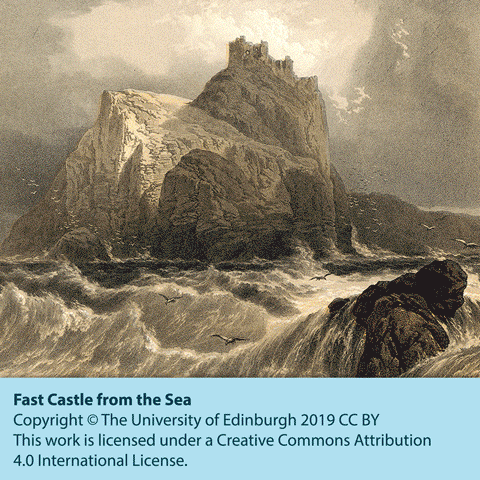 3) Colour me happy
Last year students and staff created a brand new colouring book based on images within the University's collections. There are over 30 high-resolution (300 dpi) colouring book illustrations available for you to download, reuse and share.
We're actively working on two more books this year, if you'd like to collaborate with us we'll be announcing some virtual workshops in the near future. Follow us on social media for a heads-up.
Colouring books social media links
Create your own colouring book
Download our openly licenced handbook and create brand new artworks to share with everyone.
Create new images (one-hour tutorial)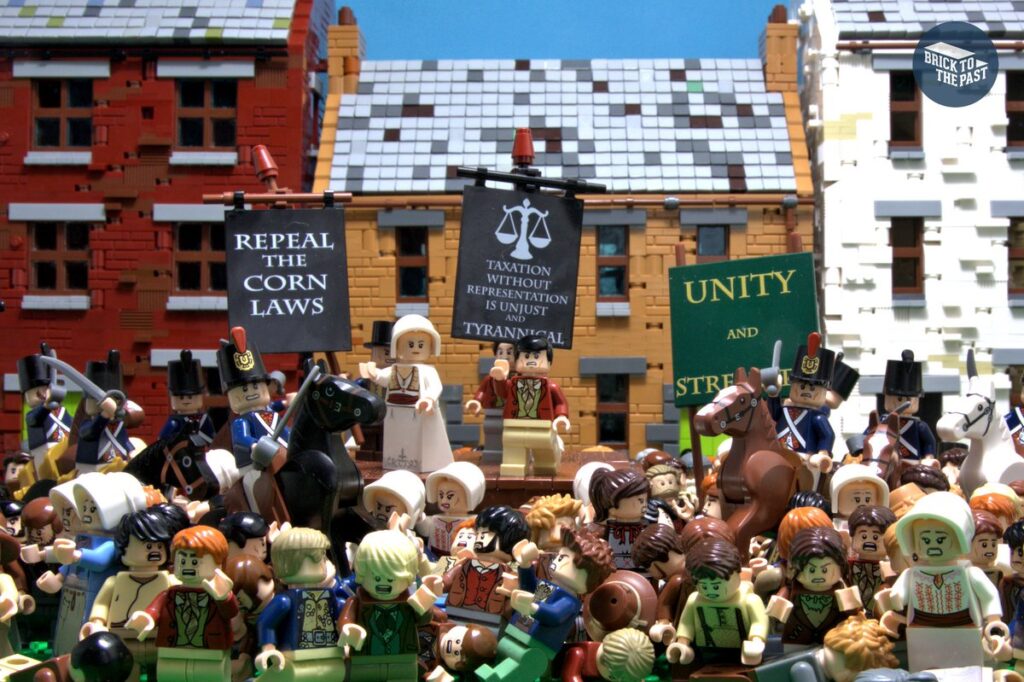 4) Brick to the Past
'Brick to the Past' specialise in creating massive, detailed and meticulously researched historically themed LEGO models.
They've created some epic builds over the years but my three favourites are their depictions of Caithness Brochs, Jacobite Risings and Peterloo Massacre.
With daily posts across all social media platforms it's a great source of inspiration and factoids.
Brick to the Past – Blog / Facebook / Instagram / Twitter
5) Animal Crossing
In what can only be called 100% perfect timing, Nintendo are releasing their fifth game in this charming series tomorrow (20th March). For newbies, Animal Crossing is the most gentle and kawaii life simulation game you'll come across. Daily activities include catching fish, crafting furniture and chatting with your anthropomorphic animal neighbours.
If you have a Nintendo Switch and would like to visit my deserted island please feel free to add my friend code:
SW-8219-8197-7107
6) University wellbeing services
Lastly, here are some official self-help resources and University services for both overall wellbeing and specific concerns.
For students
Whether you want to speak to someone or do some self-help, this website will help point you in the direction of services and resources to look after your wellbeing.
Wellbeing services for students
For staff
This website brings together information on health promoting activities within the University of Edinburghy.